Neuadd Bentref Pwllglas
Rydym yn edrych am aelodau awyddus a brwdfrydig o'r gymuned i ymuno a ni ar Bwyllgor Neuadd y Pentref. Rydym yn cyfarfod am 7:30yh ar y 3ydd nos fercher bob yn ail fis yn y neuadd.
Rydym yn trafod rhediad y neuadd o ddydd i ddydd, cynnal a chadw y neuadd, codi arian, iechyd a diogelwch a phob agwedd arall i sicrhau bod y neuadd bentref yn parhau i fod yn galon i fywyd y pentref gan rhoi'r cyfle i gyfarfod, cymdeithasu a chwarae.
Am chwaneg o wybodaeth, cysylltwch â Sian Jones ar 308196
Diolch ☻
---
Pwllglas Village Hall
We are looking for keen and enthusiastic members of the community to join us on the Village Hall Committee. We meet at 7:30pm on the 3rd Wednesday of every other month in the hall.
We discuss the day to day running of the hall, general maintenance, fund raising, health and safety and all aspects that ensures the village hall remains at the heart of village life giving opportunities to meet, play and socialise.
For further information, please contact Sian Jones on 308196
Thank you ☻
Thai Food Ready Meals delivered to us every fortnight. Pre-ordering service available.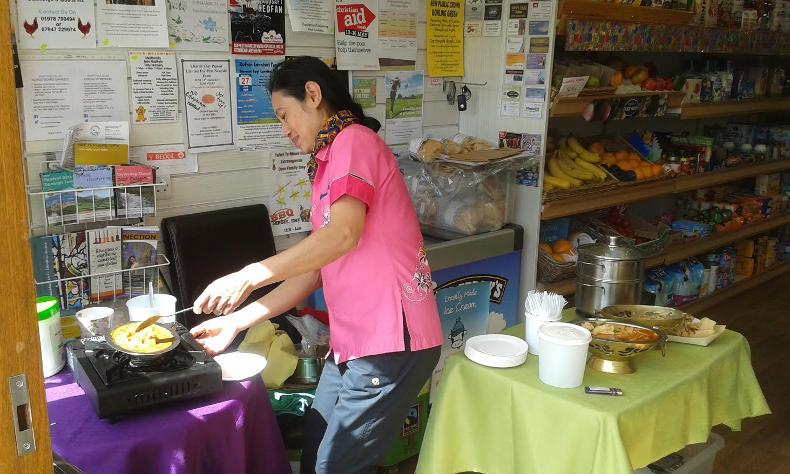 (Above) Dtoi preparing some delicious Thai food.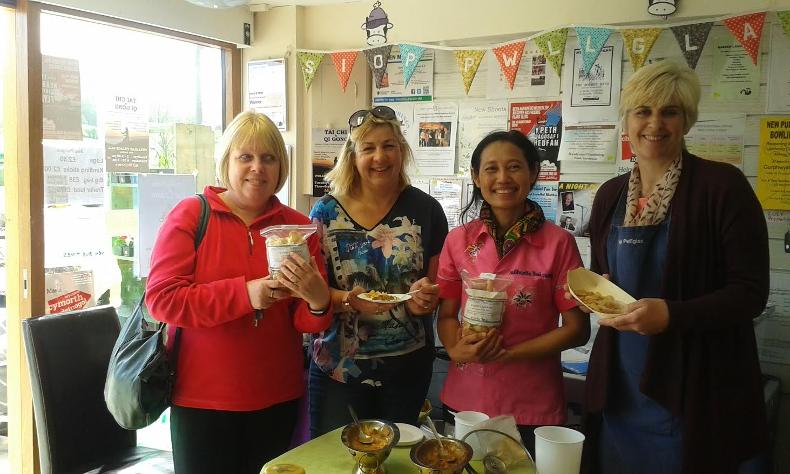 (Above) Meet our staff Rhian Jones. Sharon Newell, Gill Pierce with Dtoi launching our NEW Thai ready meal ordering service.