Thai Food Takeaway Service
How to order

1. Choose your meals from the menu, checking their availability for the week you are ordering.

2. Place your order in person, by phone, by email or even Facebook.

3. Please place the order by Tuesday 12 noon if possible, for collection after 2pm on Wednesdays.

4. Payment upon collection - cash or card accepted.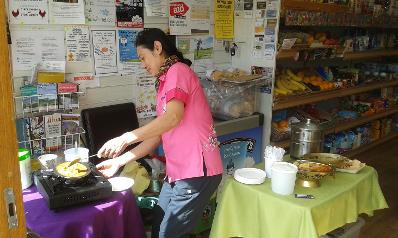 Pictured Above - Dtoi the owner and founder of Authentic Thai Cuisine.